Last Minute Valentines Day Ideas in 2023
Trying to come up with unique and romantic Last Minute Valentines Day Ideas that can put a strain on any relationship.
A lot of pressure often arises from trying to find the right gift, finding something that will stand out and show you care, and giving your loved ones a gift that shows you care. Whether you have been together for ten years or ten months, these Last Minute Valentines Day Ideas aim to offer finds that every Valentine will love.
WHERE TO STAY
The East End's favorite property is recognized as the perfect spot for fun vacations to relaxing staycations. Now is the season to warm your heart up at the joyful hotspot.
During the first three months of 2023 visitors take 23% off their stay of three consecutive nights or more. Holidays such as Presidents Day and Valentine's Day can be enjoyed at the Southampton Inn at an incredible rate.
Claude's has two Valentine's weekends of brunch, red wine and roses. Enjoy Pete's Red Velvet Pancakes with raspberries, strawberries and whipped cream, a fluffy omelette with lots of red peppers or Rosa healthy Vegetarian Chili to warm your heart. Claude's is also offering a $25 Bottomless Bloody Mary, Cranberry Mimosa or a Sweet Whispering Angel Rosé Spritzer.  A la carte menu from 7:00am to 2:00pm February 18th and 19th.
Several interiors also highlight newly refurbished suites with brand new carpeting. Additionally, the Southampton Inn fully abides by the latest health standards, with UV light systems cleaning each room as staff members thoroughly sterilize the entire facility daily.
Southampton Inn's beautiful grounds consist of several acres of manicured lawns and gardens. Amenities on the property include a 50-foot heated outdoor pool, an all-weather tennis court, croquet space, volleyball nets, bike rentals in season, and a game room for all ages.
Address:
Southampton Inn, 91 Hill Street, Southampton, NY 11968
For more information, visit: southamptoninn.com
DINING
East End's hottest dining destination, Union Sushi & Steak, will be celebrating Valentine's Day with a mouthwatering four-course dinner on Tuesday, February 14th, 2022. At $79pp seating is in demand on this popular night. The first courses will consist of choices from their outstanding signature Sushi menu and appetizers. Entrees gives lovers the choice between the Home Made Lobster ravioli; and the filet mignon with lyonnaise potatoes, grilled asparagus, cabernet demi glaze. Cap the night off with Profiteroles that are cream filled, topped with chocolate ganache, and served with chocolate covered strawberries.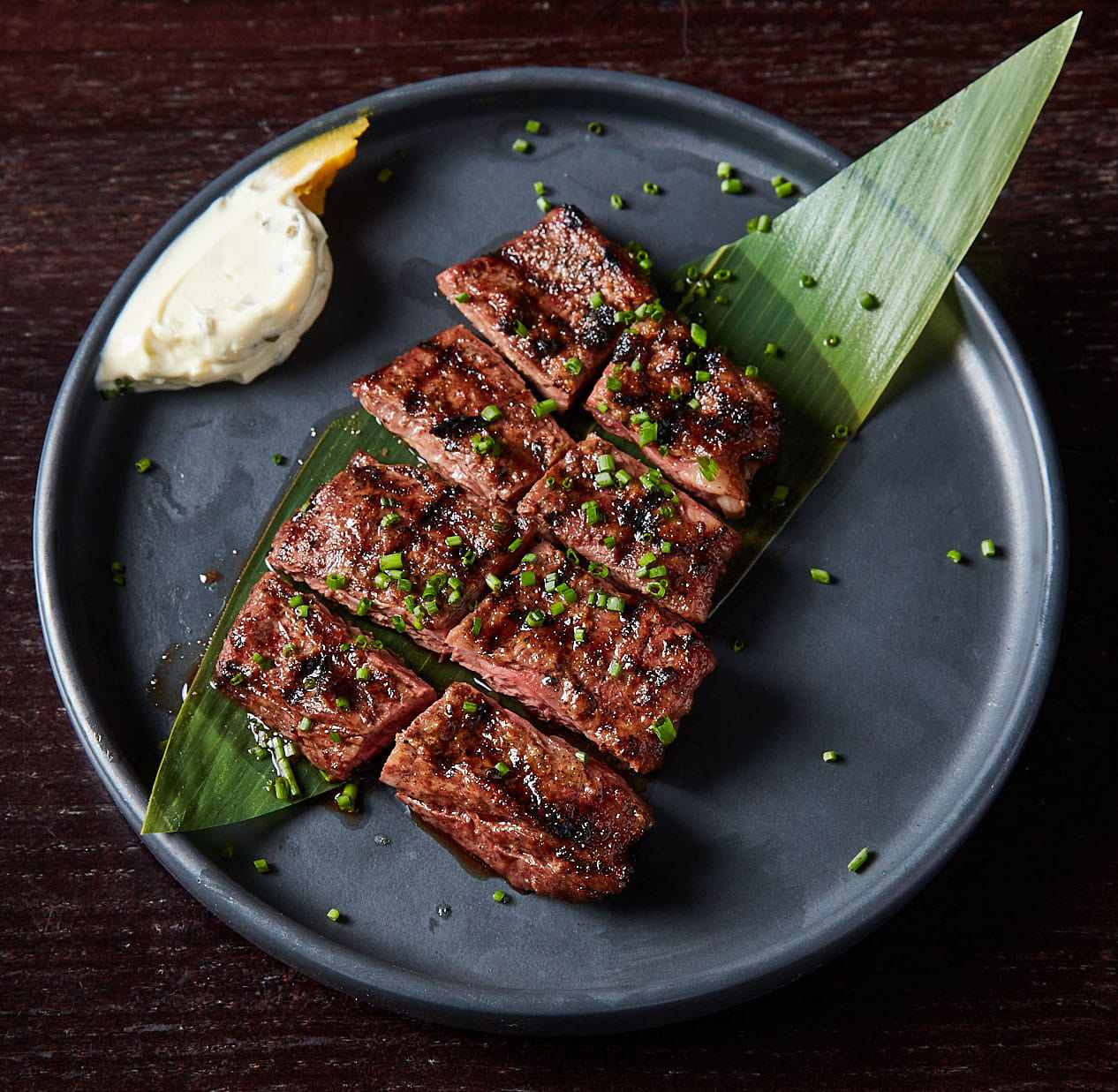 The year-round restaurant fuses the energy of a supper club from the days of old with a modern ambiance. The cuisine is brought by award-winning Chef's Scott Kampf.
As with Southampton Social Club, Union Sushi & Steak has quickly become an East End nightlife hotspot as well. Meanwhile, Duke's award-winning burgers and fries spot, Union Burger Bar continues to serve up American comfort food in the adjacent space. Welcome to Union Steak & Sushi!
Address:
Union Sushi & Steak, 40 Bowden Square, Southampton, NY 11968
For more information, please visit: dineatunion.com
GIFTS:
The 2023 Valentine Collection showcases a Turquoise Heart Box ($35) featuring a young, captivated couple along with other works of art signifying love. Six handmade ganache and a single red heart highlight a story of romance. Also found from the legendary chocolatier is a 9-piece collection ($31) or 16-piece ($55) nestled in a classic blue box decorated with a stunning Valentine's Day-themed sleeve.
The Valentine's Day Box (Photo Credit: Mariebelle Chocolate)
The elegant and divine Valentine's Day Book Gift Set ($155) serves as a grand gesture of love. The luxurious book-shaped box includes one each of the most desirable treats; Chocolate Clusters; Lavender Heart with Ganache; Praline Bars; Espresso MarieBelle Bar; Cacao Market Rose Petal Bar; Dark Chocolate Rose Tea Tin and a whimsical Tea Strainer.
Also available is MarieBelle Chocolates' signature artisanal ganache collections. Each ganache is decorated with a unique Valentine's Day design that tells a beautiful love story. Together they bring the heart and emotion of Valentine's Day to life. Visit MarieBelle's website for more Valentine's gifts as well as their other incredible edible collections.
Address:
MarieBelle New York (Soho), 484 Broome Street, New York, NY 10013
MarieBelle at the Kitano Hotel (Midtown), 66 Park Avenue, New York, NY 10016
For more information about MarieBelle Chocolates, visit www.mariebelle.com.